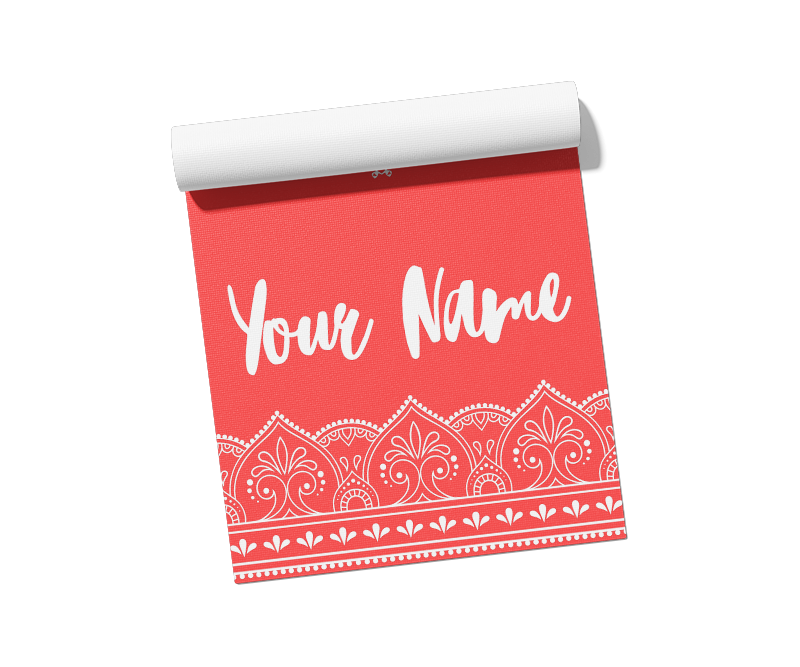 Design your own custom yoga mat
Add a personal touch to your fitness routine with our customized yoga mats. Find a design you love and add your name or a phrase that motivates you.
Get started
Custom printed yoga mats
Whether your yoga mat is used for your daily vinyasa, meditation, or fitness routine, make it your own by adding your name or your favorite mantra, sutra, or motivational phrase.
Every time you push back into downward dog or stand tall in mountain pose, being supported by your own custom yoga mat adds something special to your practice.
These fun custom printed yoga mats make wonderful gifts for the yogi in your life.
Personalize your own yoga mat from our collection of custom yoga mats. All our designs are created in-house right here at Yoga Mats 4U.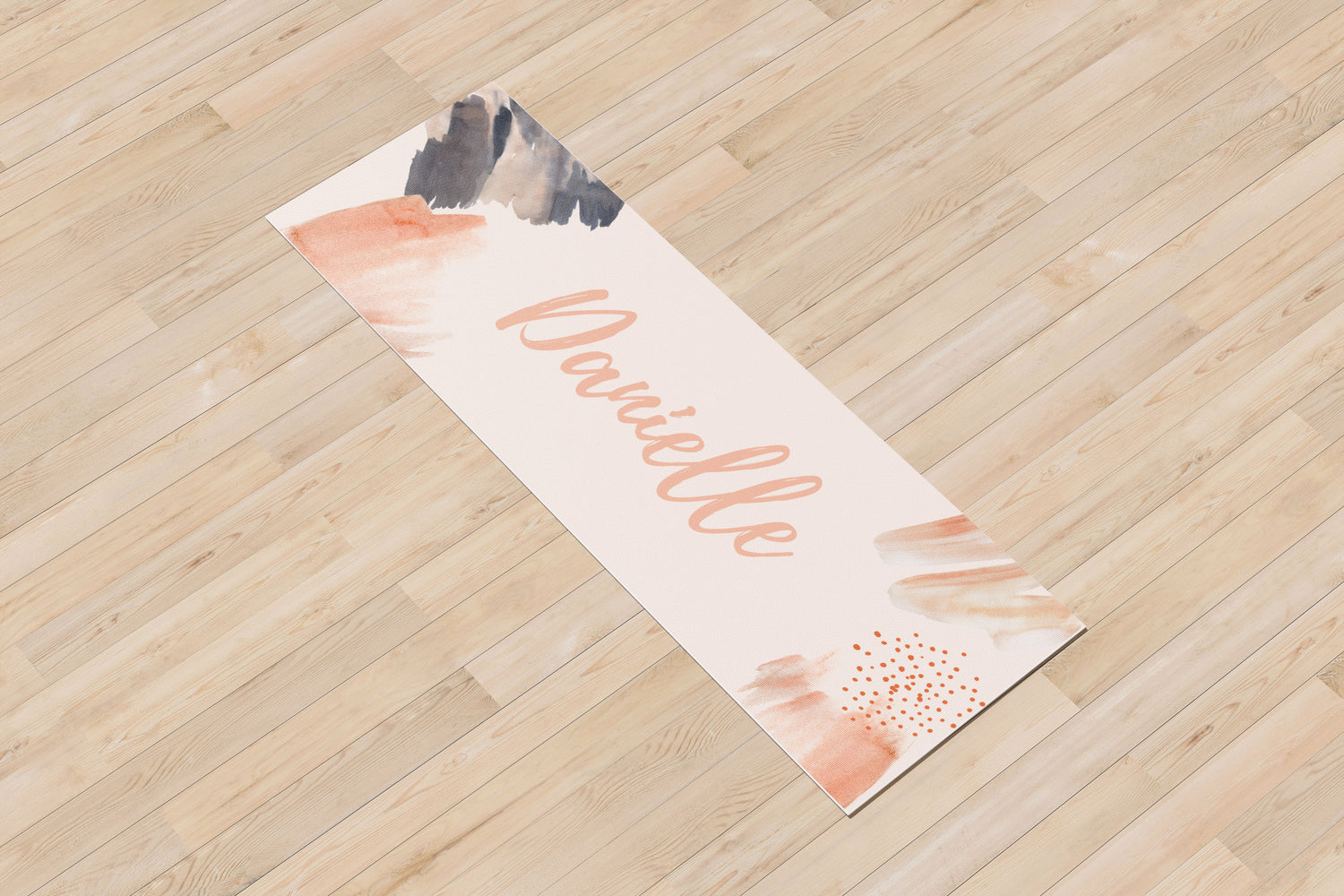 Personalized yoga mats with name
Choose one of our beautiful personalizable designs and add your name to create a unique yoga mat just for you.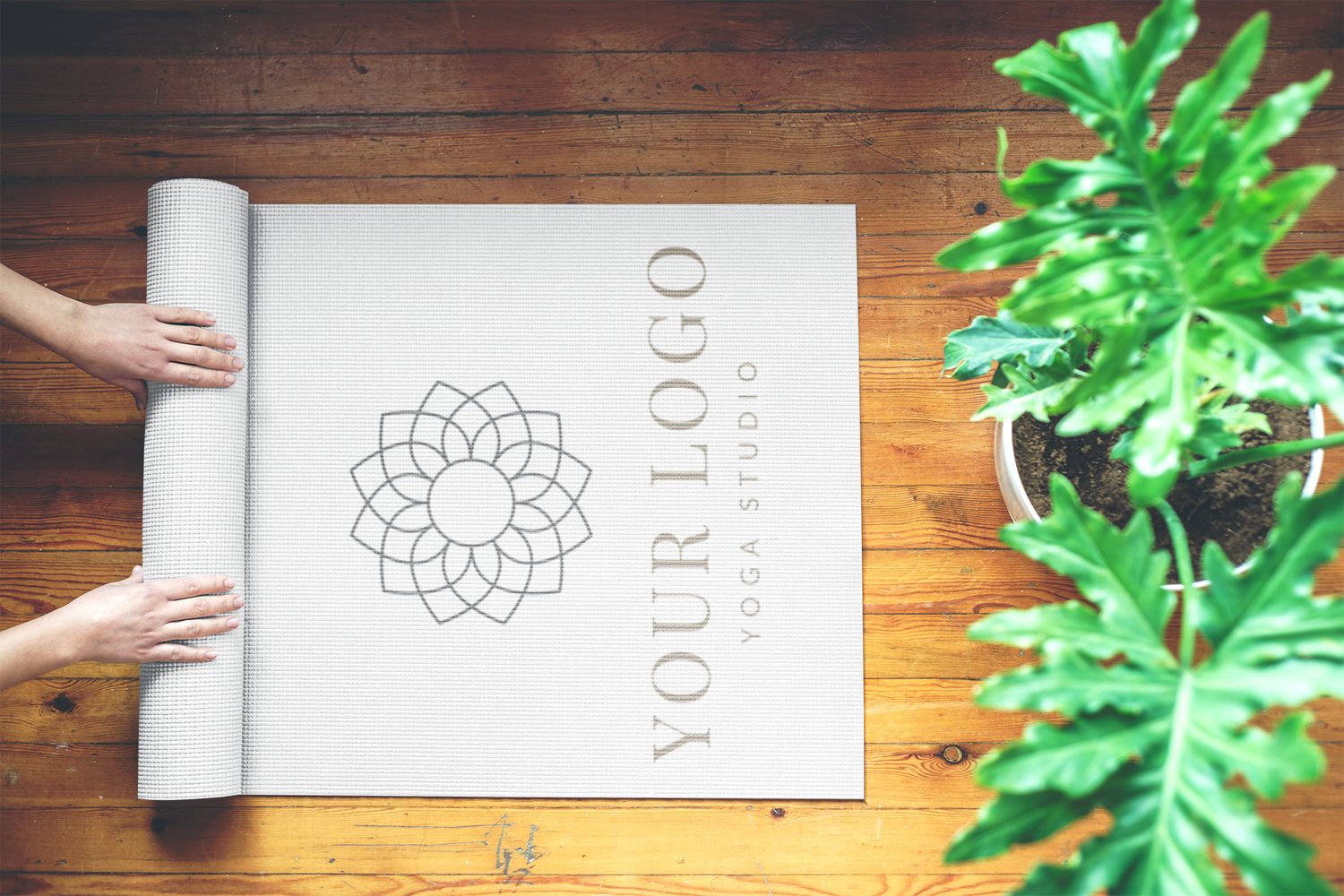 Custom logo mats
Add your logo to your own custom yoga mats to promote your business or build your brand. Custom yoga mats are a great marketing opportunity for yoga studios, hotels, gyms, or fitness entrepreneurs.
Whether you need just one mat for an Instagram photo advertising your business or 100 custom designed mats for your studio, we can provide quality products your customers will appreciate.
Start designing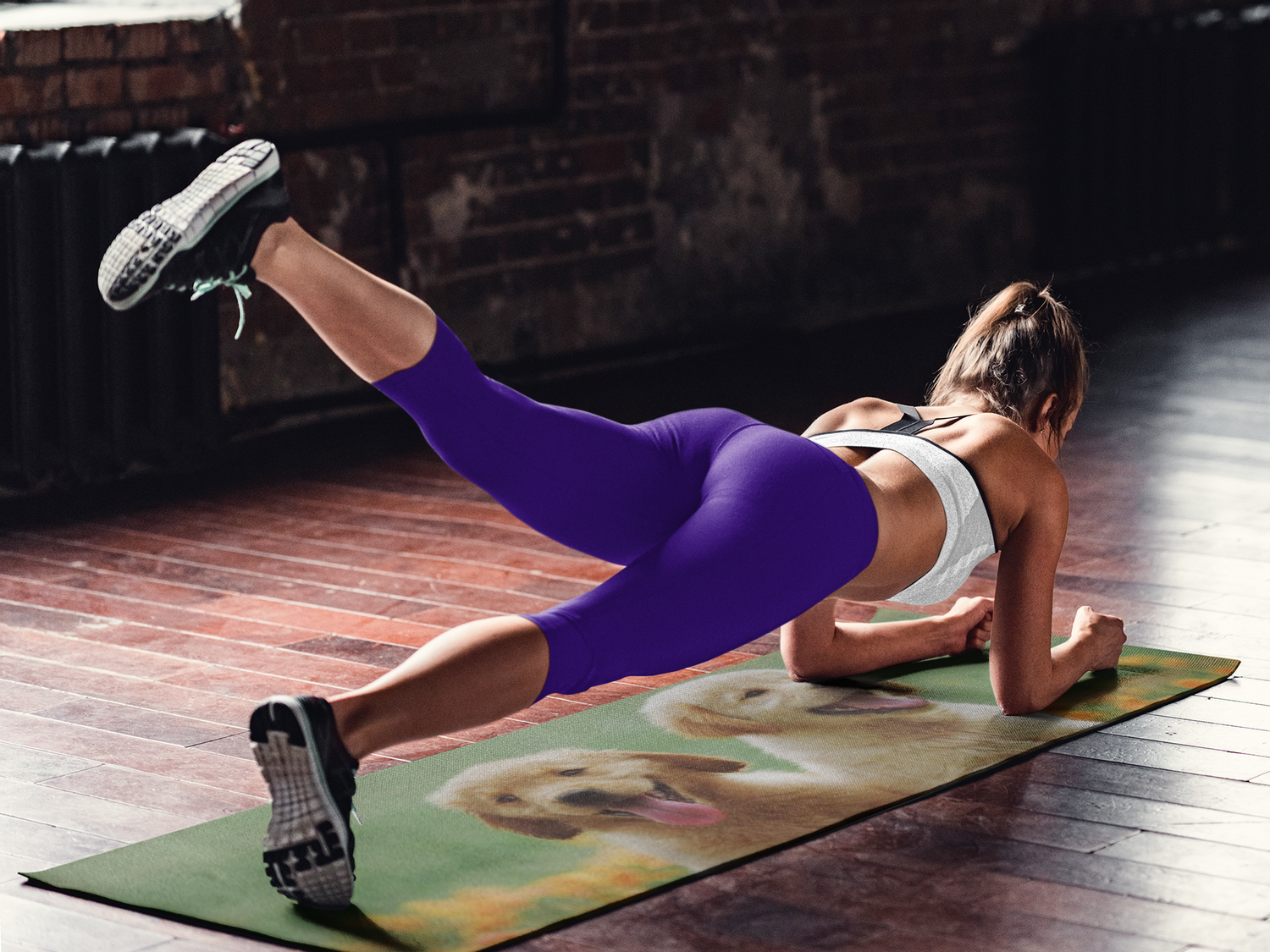 Personalized yoga mats with image
Can't find the perfect mat for you? Design your own custom mat from scratch. Upload your own image, add custom text, and let us do the rest.
Add a photo of a loved one or pet, or choose an image that soothes your soul to create the perfect yoga mat for you.
Add your photo
A mat for everyone
Choosing the right yoga mat goes beyond finding the right color or pattern. On the right mat, you should feel grounded, cushioned, and supported.
All of our custom designs are available in 2 different yoga mat styles. Choose the one that's right for your practice.
YM4U Standard Yoga Mat

At .25" thick, this fitness mat gives plenty of cushion and support. The textured foam surface provides plenty of grip. Great for beginners and anyone who needs that extra padding or grip.

 

If you sweat a lot or practice hot yoga, this closed cell mat may not maintain its non-slip properties when it gets damp. You can always layer a yoga towel over the top to give the best of both worlds.

  

Measures in at 70" long.

Vegan Suede Yoga Mat

This vegan suede fitness mat has such a luxurious feel. While dry, it has just the right amount of slide to let you glide through poses.

 

If you sweat a lot or practice hot yoga, this open cell mat is for you! It can handle all the moisture you throw at it. In fact, you can actually spray it with water to make it MORE non-slip.

 

This is a standard size yoga mat at 68" long.